Places to Camp in Winter: Top 10 Winter Camping Routes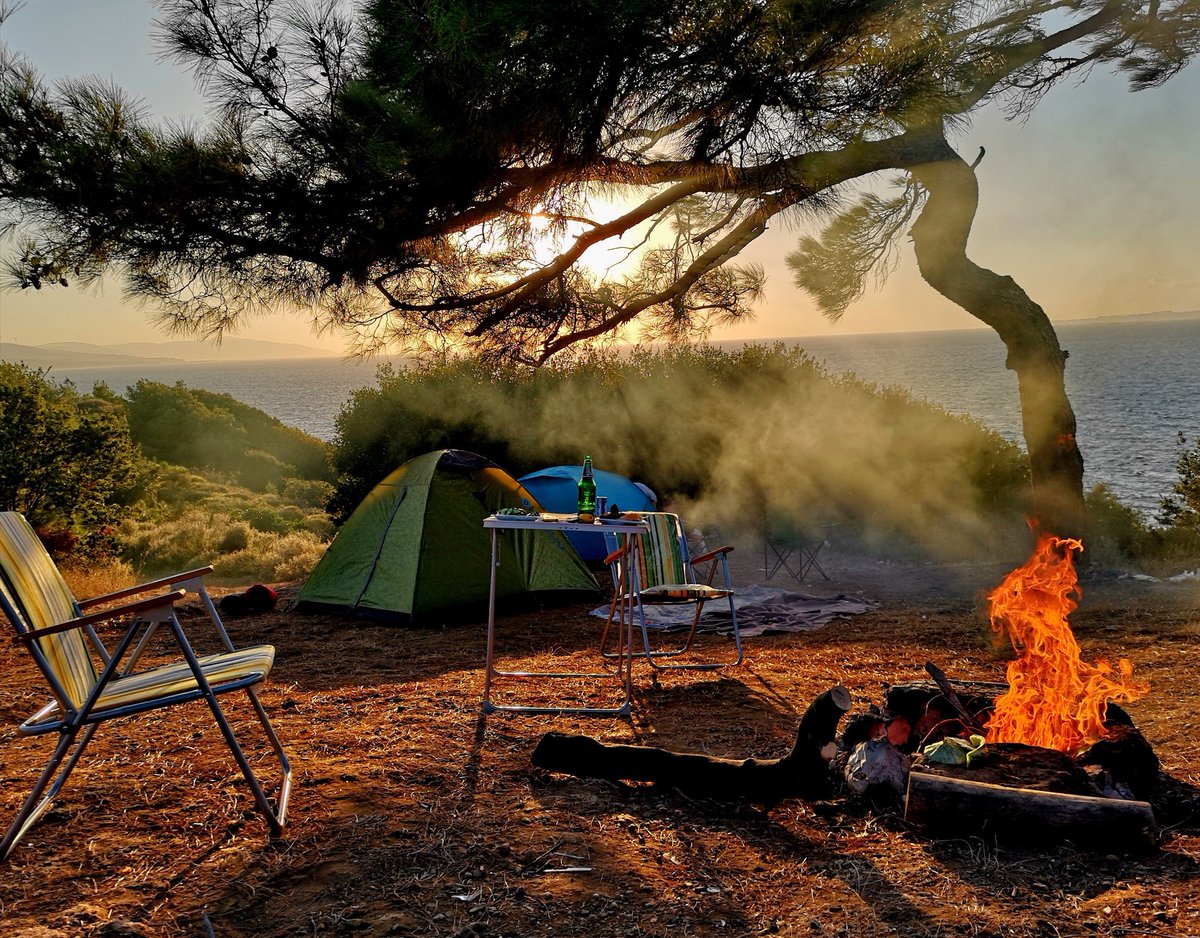 Places to Camp in Winter: Top 10 Winter Camping Routes
We invite you to have fun with a list of places to camp in winter. To experience the privileges of camping in winter, all you have to do is choose an address from this list. One of the most beautiful aspects of living this experience in winter is the peace of nature. Because the campgrounds are very calm when there is no summer crowd. If the sound of rain and perhaps the unique image of snowflakes are added to this atmosphere, you will have a fascinating camping experience.
Does the idea of a campfire start warming you up already? If your answer is yes, let's take a look at the suggestions of places where you can camp in winter. Make unforgettable memories this winter. Here are the most beautiful winter campsites:
Contents [Hide]
1 Mount Erciyes – Kayseri
2 Women's Meadow, Izmir – Bozdag
3 Cappadocia – Nevşehir
4 Uludag – Bursa
5 Kaz Mountains – Çanakkale / Balikesir
6 Yedigoller – Bolu
7 Ilgaz Mountain – Kastamonu
8 Light Mountain – Ankara
9 Aladaglar – Nigde
10 Agva – Istanbul
11 What are the Points to Consider While Making a Winter Camp?
places to camp in winter, erciyes mountain, kayseri
Mount Erciyes – Kayseri
Erciyes Mountain is one of the first places that comes to mind when it comes to winter camping. The region is very suitable for tent camping in winter. Camping areas in Erciyes are generally preferred by mountaineers. Almost all of the camping areas in the Erciyes Mountain region are actually located at the beginning of the exit routes.
Among the most preferred climbing routes are Çobanini Mevkii and Sütdonduran Plateau. Mountaineers camp in the campsites in these regions in winter. The camping areas on Mount Erciyes promise a real winter camp, but it is useful to know that it can be challenging enough to be very professional. Even to reach the camping areas in the region, the shortest distance you need to walk takes 1 hour.
Erciyes Mountain is among the favorite routes of those who want to do both camping and climbing and trekking. The famous camping area Cobanini is one of the places where you can camp in winter. Çobanini is a suitable address for camping in the snow, where you can find yourself surrounded by mountains. Çobanini is an area with an altitude of 3000 meters.
Before going camping to Çobanini, it is useful to learn the wind and snow conditions and get the necessary equipment. Since there is no camping facility in the region, we recommend you to come here by taking all your needs from the center of Kayseri. Of course, there are no facilities such as toilets and showers. In other words, a camp awaits you on Mount Erciyes, truly intertwined with nature.
Cobanini Campground Transportation
Çobanini is located in the Melikgazi district of Kayseri. Transportation from Kayseri center can be done by buses. However, in order to carry your camping equipment more easily, you can choose to go to Erciyes Mountain by renting a car in Kayseri.
To reach Çobaini, it is necessary to climb 900 meters above the Erciyes ski center. For transportation to the campsite, you walk for 4-5 hours depending on your pace. Another option is the cable car. You can reach the camping area by first taking the indoor chairlift and then the indoor chairlift called Zümrüt.
places to camp in winter, women's meadow, Bozdag
Women's Meadow, Izmir – Bozdag
Bozdag is the best option for those who live in and around Izmir and want to camp during the winter months. For those who want to come from outside the city, it is in a very easily accessible location as it is 110 km away from the airport.
You can make tent camping freely in the Ödemiş Bozdağ Camping Area. Bozdag is also home to a ski center, so it is a region that will not cause problems in toilets, shopping and eating and drinking. Here you can ski or just enjoy the peaceful atmosphere of nature by camping.
Women's Meadow is approximately 9 km from the Bozdag ski center in the Ödemiş district of İzmir. Women's meadow, which is a picnic area, is a very suitable place for camping.
There is a toilet and a fountain in the picnic area. Since it is approximately 650 meters from the town center, you can easily meet your needs. You can make a pleasant camp in the women's meadow. You can also enjoy the snow at the Bozdag ski center at an altitude of 1135 meters.
Bozdag Women's Meadow Transportation
Bozdağ is a neighborhood in the Ödemiş district of İzmir. The distance between İzmir Center and Bozdağ is approximately 115 km. For the easiest way to go to Ödemiş, you can take a look at the cheap Izmir car rental options.
Places to camp in winter, Cappadocia
Cappadocia – Nevşehir
Even if you haven't been before, you must have heard that it is a great route for winter. You will enjoy camping in Cappadocia, which is beautiful in all seasons but another beautiful one in winter. The region, which hosts epic views, maximizes the viewing pleasure when covered with snow.
There are many different paid and free options for camping in Cappadocia, which is famous for its fairy chimneys. Güvercinlik Valley, which starts from Uçhisar and extends to Göreme,
Places to Camp in Winter: Top 10 Winter Camping Routes